In the last several months, I have run into a heap of new things that I enjoy immensely.
Please peruse the list and let me know( in the comments) if you already love any of these items or discover something here you enjoy.
If you don't find anything here you like, I'm terribly sorry to have wasted your time. On the plus side this is free, except the time you spend reading it. Which I assume you weren't losing any of your normal wages in order to read my blog.
Generally Cool Things


Deepest Swimming Pool In The World
This swimming pool was built for recreational scuba diving, and is amazingly huge!
Photo / Digitial Editing Art By Kiyo Murakami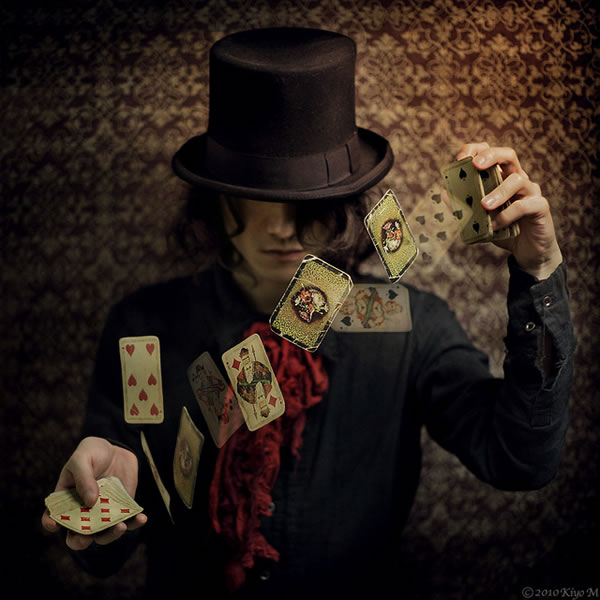 An astounding gallery of images by a talented japanese artist. Kiyo uses a mixture of photography and digital editing to make her bizarre fantasy worlds unfold with every photo. Her work is simply stunning, a few images are a bit risque.
Blogs
There is an enormous amount of stuff on this blog that I find inexplicable and rather obscure, but if your willing to dig through some odd stuff you find some truly amazing things. These posts are filled with unnaturally interesting factoids including; how the western world got corn and how
barbecue sauces follow an east-to-west pattern of decreasing Englishness. They also do insanely great exposes on amazing people, my favorite being
Ernest Shackleton
, who spent 2 years leading 27 people on foot out of the arctic tundra.
Donald Miller's Blog
Donald Miller chronicles the trials and tribulations of a creator, as well as how to overcome them. He liberally sprinkles nuggets of wisdom throughout his articles, and on sundays recommends some great music. Many of his articles are done through the lens of a devout Christian and many through the lens of a devout creator, sometimes you get both, but you always get a brilliant perspective.
http://donmilleris.com/
Wolfgnards
These posts are amazingly well written, thought out, and come with helpful professional looking illustrations. It's definitely not for everyone, but it's for everyone that's cool. ( see what I did there )
An excellent musical duo with unique style, their lead vocalist has an eclectic sound that rings with old timey vibe. They perform covers and originals, there stuff is available from youtube.
Doom CMYK
The art of Robert Mangaoang can be considered quite odd and is most definitely classified as nerd art. His art style is quite modern and computer aided, many of his subjects are video game characters morphed into zombies or taking on gritty subject matter. If you enjoy fan art or fun nerd related drawings you will enjoy his work immensely.
John Thunder Tees
I don't if you consider a guy that makes t-shirts an artist, but I'm writing this list and I do. So he goes under the arts section.
John makes a tremendous variety of t-shirt designs from obscenely humorous to Wayne Enterprises logo ( batman ). Each design is flush full of professional quality that I would be proud to wear any day. The prices at about $23 seem a bit high, but for his one of a kind niche designs they are worth every penny.
Software
Wunderlist
Wunderlist is a dead simple to do list manager it provides all of the functionality I have ever wanted in a to do list with none of the complication. It's fast to enter a new task and organization is intuitive and easy to use. Finally, it's more beautiful than your dad's spiral nebula desktop background he got that NASA site.
It's available on Win, Mac, iPhone, iPad, and maybe some other stuff
Pulse
Is a way to read to blogs on the iPhone/iPadl. It has a slick and intuitive interface that feels natural. It is the best RSS reading experience I have had on my iPod and use it on a daily basis, I recommend you do the same.
http://www.alphonsolabs.com/
White
A game that allows the user to paint a canvas by running around shooting little cute blobby monsters. It's a boat load of fun trying out all the different weapons, seeing their effects, and annihilating the cute little monsters that populate this game. It's also interesting to see the final result of your "Art". Give it a try.